Andrew, I fear your sporting interests are becoming dangerously niche.
This is true (second division/reserve side empty stadium American soccer) but this thread was a joke.
Didn't read the story, but a tremendous headline.
Thank you for promoting my "culture".
Yeah, things have certainly evolved since the days of leaning over the boundary fence to scream, "you black bastard, I'm gonna kill you and your family!" at indigenous players. Sigh, 2013 seems so long ago…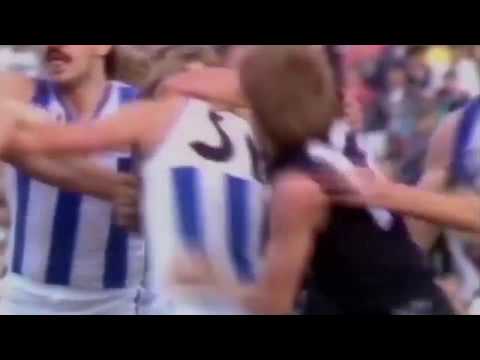 Was reminiscing over this great/embarrassing moment this morning. We certainly had something, there.
Walls famously told his players at half time that Clarkson should not be allowed to walk off the ground at the end of the match. Apparently when he was made Hawthorn coach in 2005, none of his new players knew who he was. Googling him, all there was about him online was this match.
For the foreigners reading, Clarkson (who threw that exceptionally cheap shot that broke the guys jaw) went on to become the most successful coach of his generation.
From there, things got decidedly ugly. Carlton was incensed. Adrian Gleeson and Wayne Johnston lay into Clarkson as fights broke out everywhere, even in the coaches' boxes, where Blues' boss Robert Walls had hurled his walkie-talkie at Kennedy.
A furious Walls at half-time instructed that Clarkson not be allowed to walk from the ground. Amazingly, he did, despite being chased for most of the second half, at one stage, comically, around a goal umpire, by Carlton's Rhys-Jones and Jim Buckley.
I remember the latter, despite being only 10 at the time. Unfortunately not featured in the video.